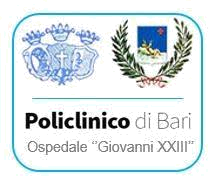 The University of Bari Aldo Moro, one of the 58 State universities, was founded in 1925 and is attended today by about 60,000 students, across the Bari, Brindisi, and Taranto campuses.
The university offers various courses for undergraduate, graduate and post-graduate students. Aside from teaching, the university is also focused on scientific research at the doctorate level. The University of Bari research centres are highly-interactive, having connections among different departments, universities, and other research centres.
The University of Ioannina was founded in 1964, as a charter of the Aristotle University of Thessaloniki and became an independent university in 1970. As of 2017, there is a student population of 25,000 enrolled at the university (21,900 at the undergraduate level and 3,200 at the postgraduate level) and 580 faculty members, while teaching is further supplemented by 171 Teaching Fellows and 132 Technical Laboratory staff. University of Ioannina is one of the leading academic institutions in Greece, and consists of eleven schools and twenty six departments.
The Foundation for Research and Technology-Hellas (FORTH), established in 1983, is one of the largest research centers in Greece with well organized facilities, highly qualified personnel and a reputation as a top-level research foundation worldwide. FORTH reports to the General Secretariat for Research and Technology of the Hellenic Ministry of Education, Research and Religious Affairs. The Foundation, with headquarters in Heraklion, includes six Research Institutes in different parts of the country.
InnoPolis' vision is to promote a holistic sustainable approach of innovation – both technological and social, in harmony with cultural values for the benefit of EU integration and Regional competitivness.
Innovation may be defined as: the art and science of transforming something – be it an idea, a method or an object – that already exists into something new of value and is characterized by the use of new knowledge in order that such a new product or service or method be offered to people around the world (economy, market and society).

Associated partners